MAD premiered its first in-house production with Tutankhamun, The Immersive Exhibition, a journey to Ancient Egypt by the hand of the Pharaoh Child to experience the history of an absolutely magical civilisation.
The Immersive Exhibition closed its doors in Madrid in July 2023 with more than 300,000 spectators and after winning three Telly Awards. If you have not yet visited the exhibition, you can still do so in other European cities.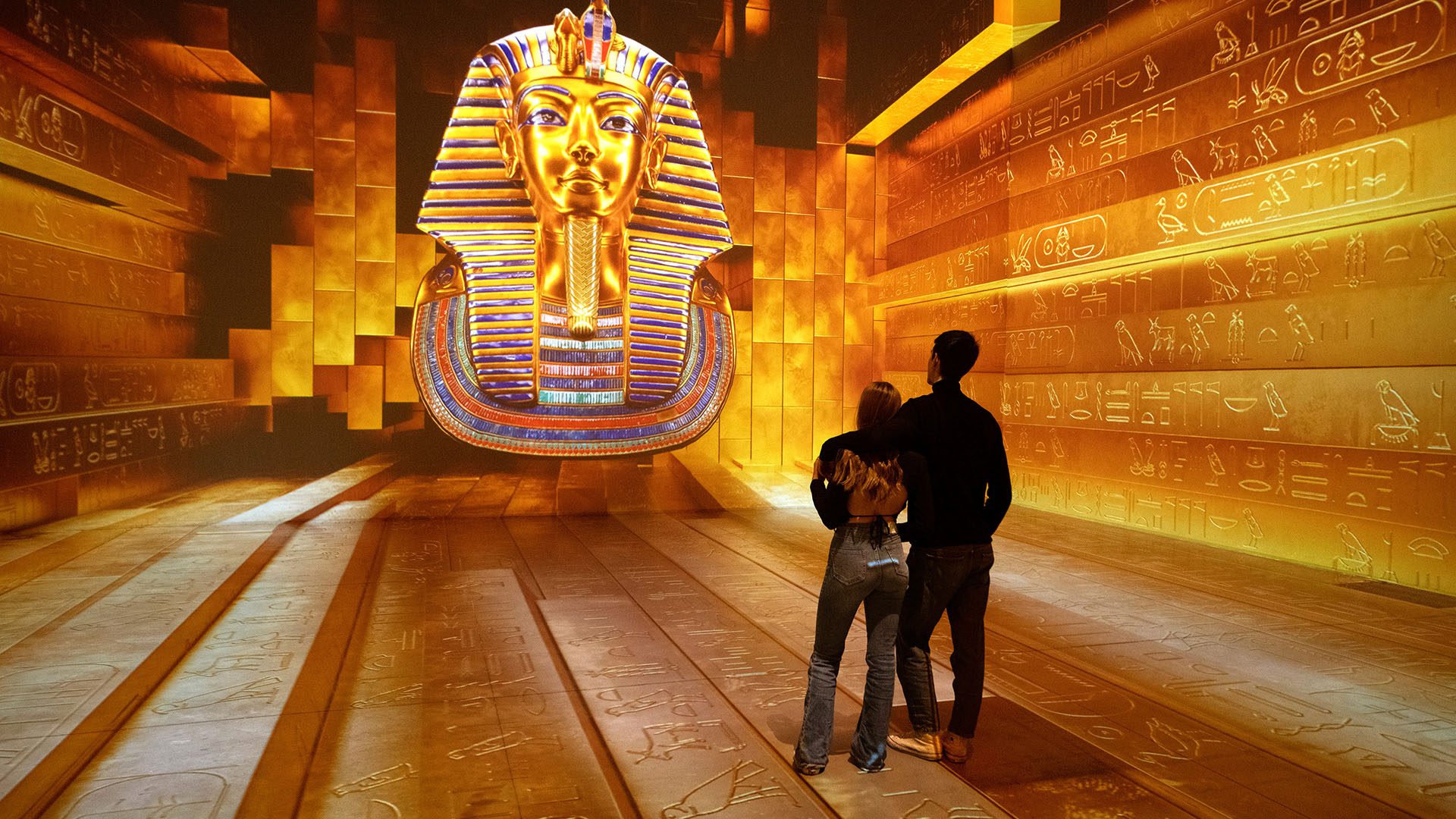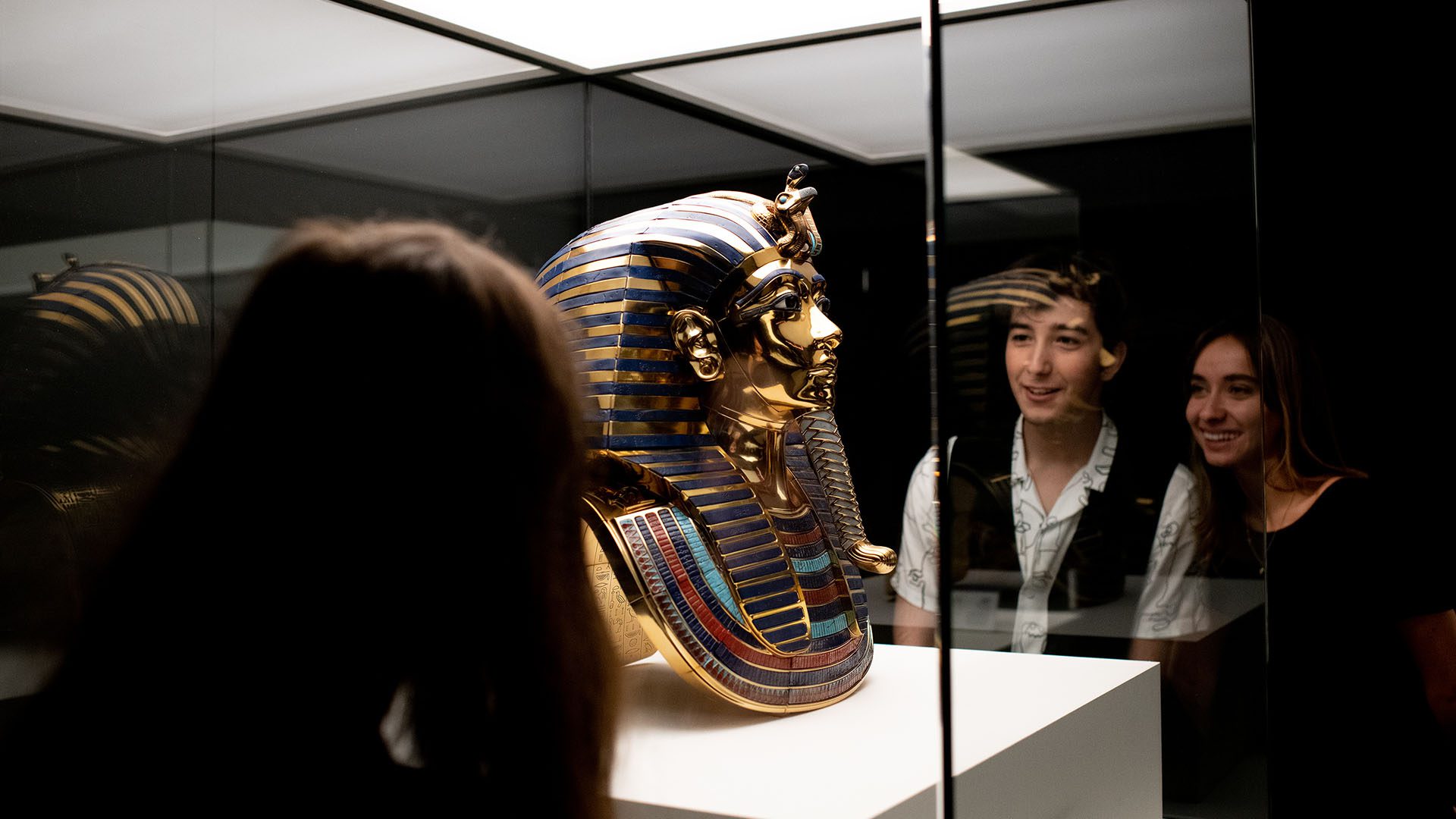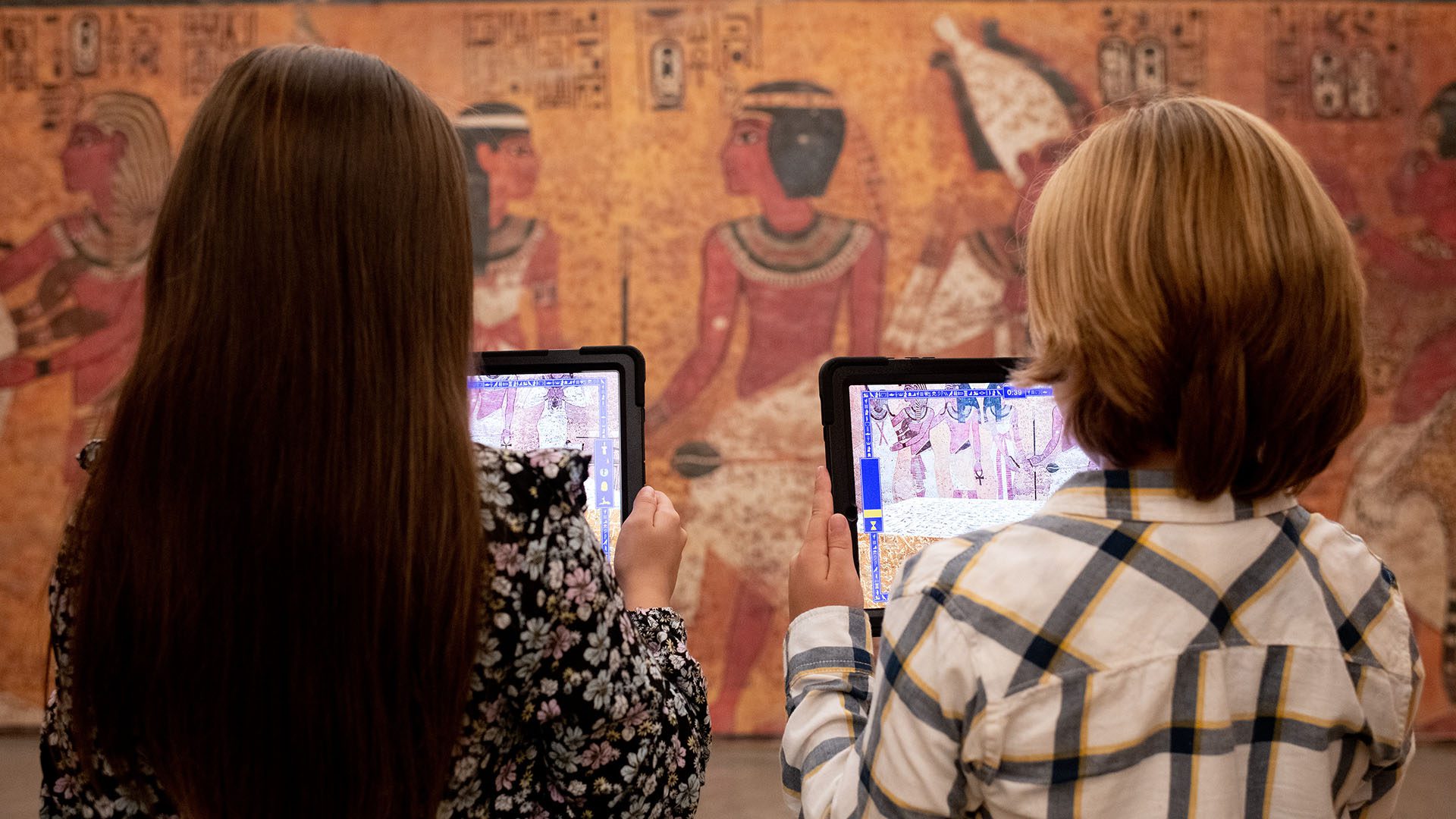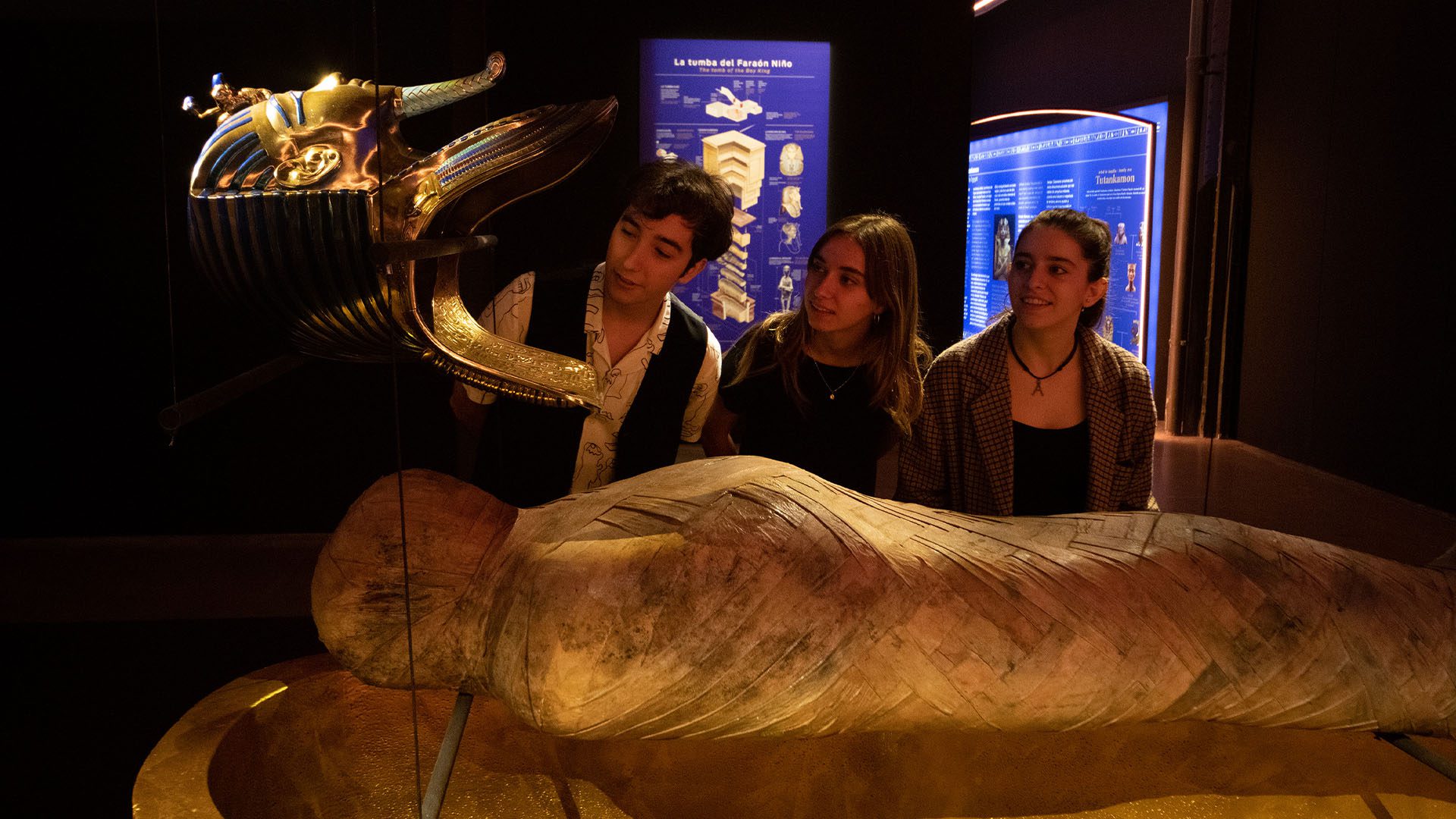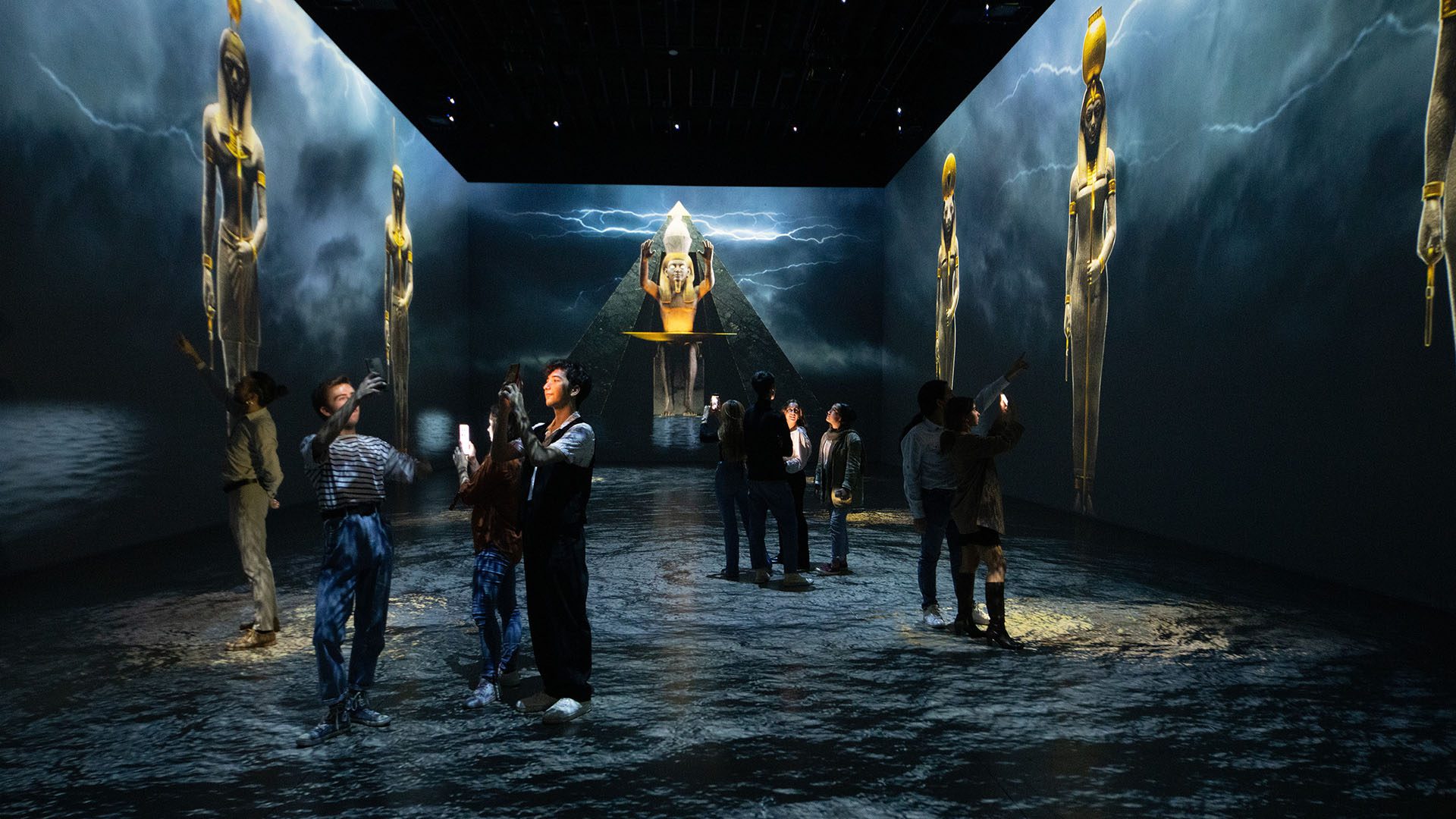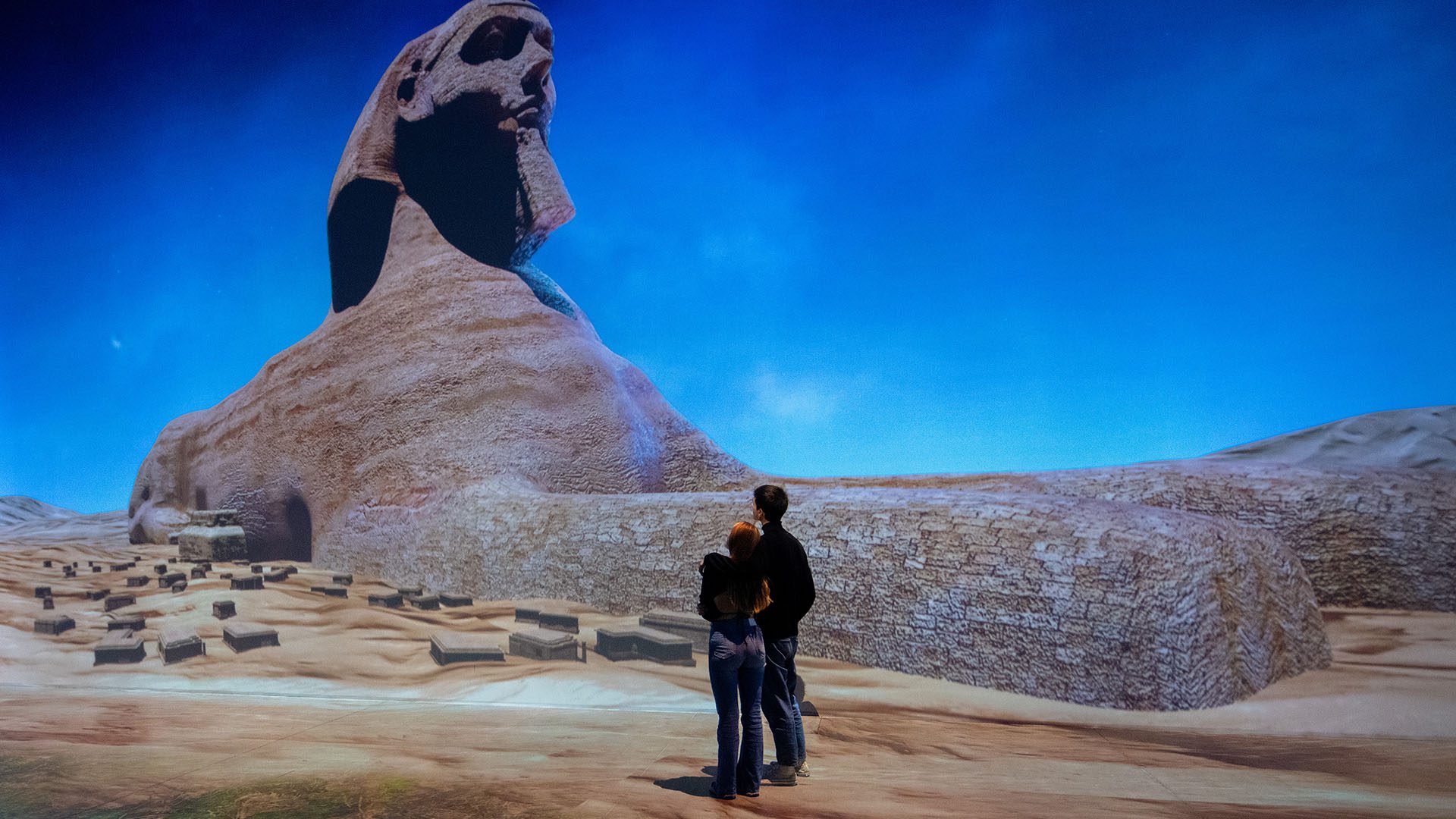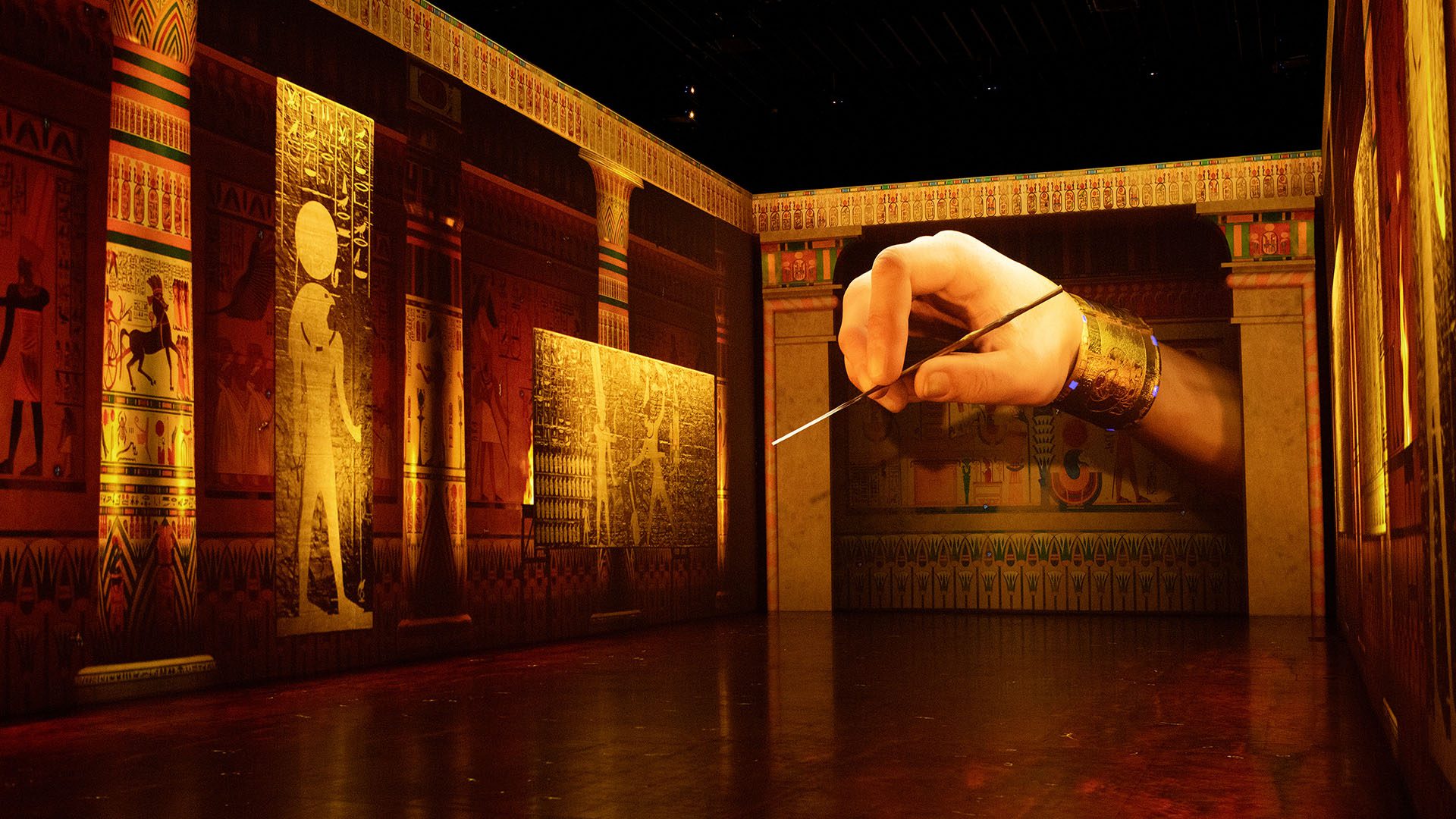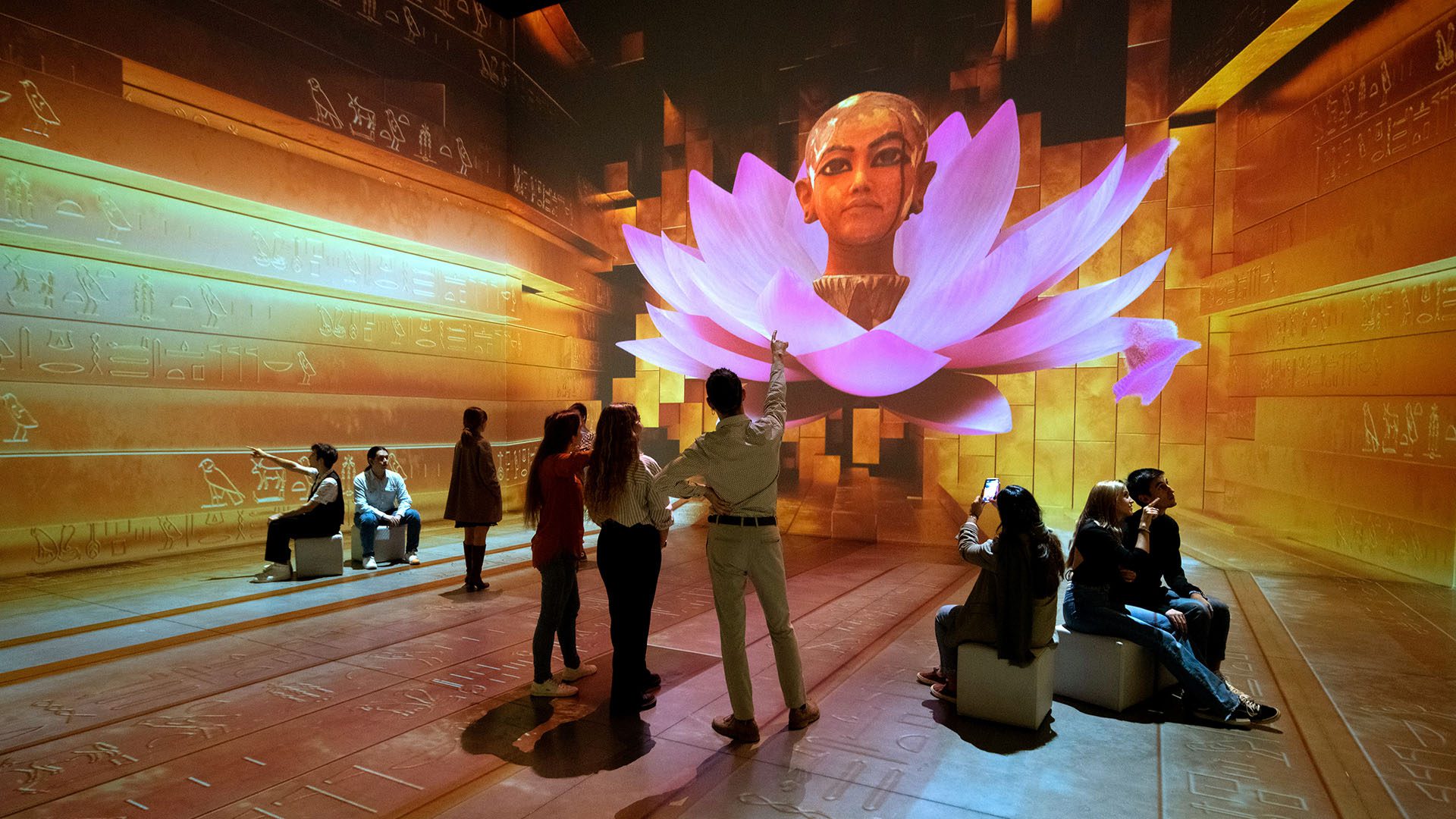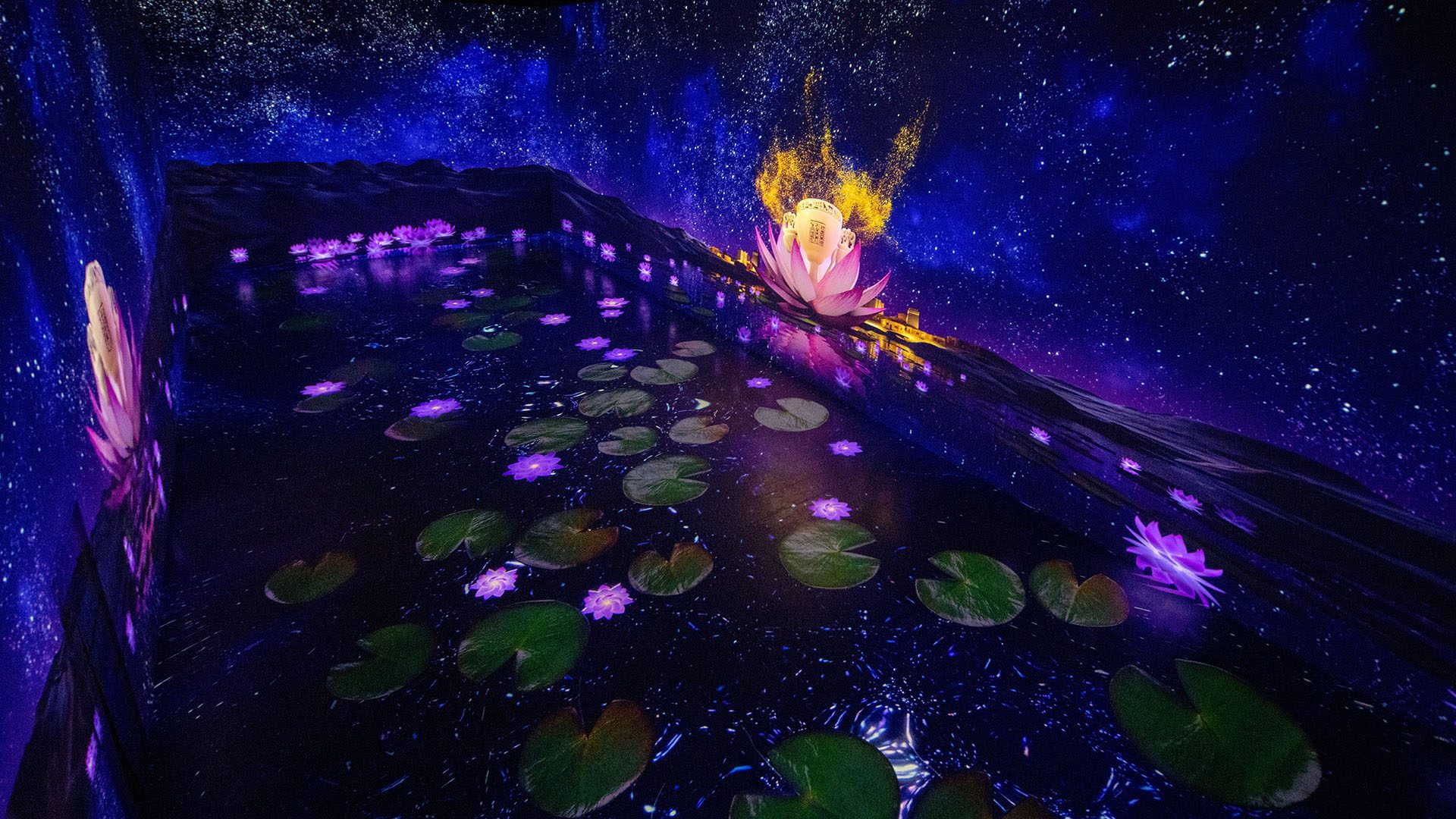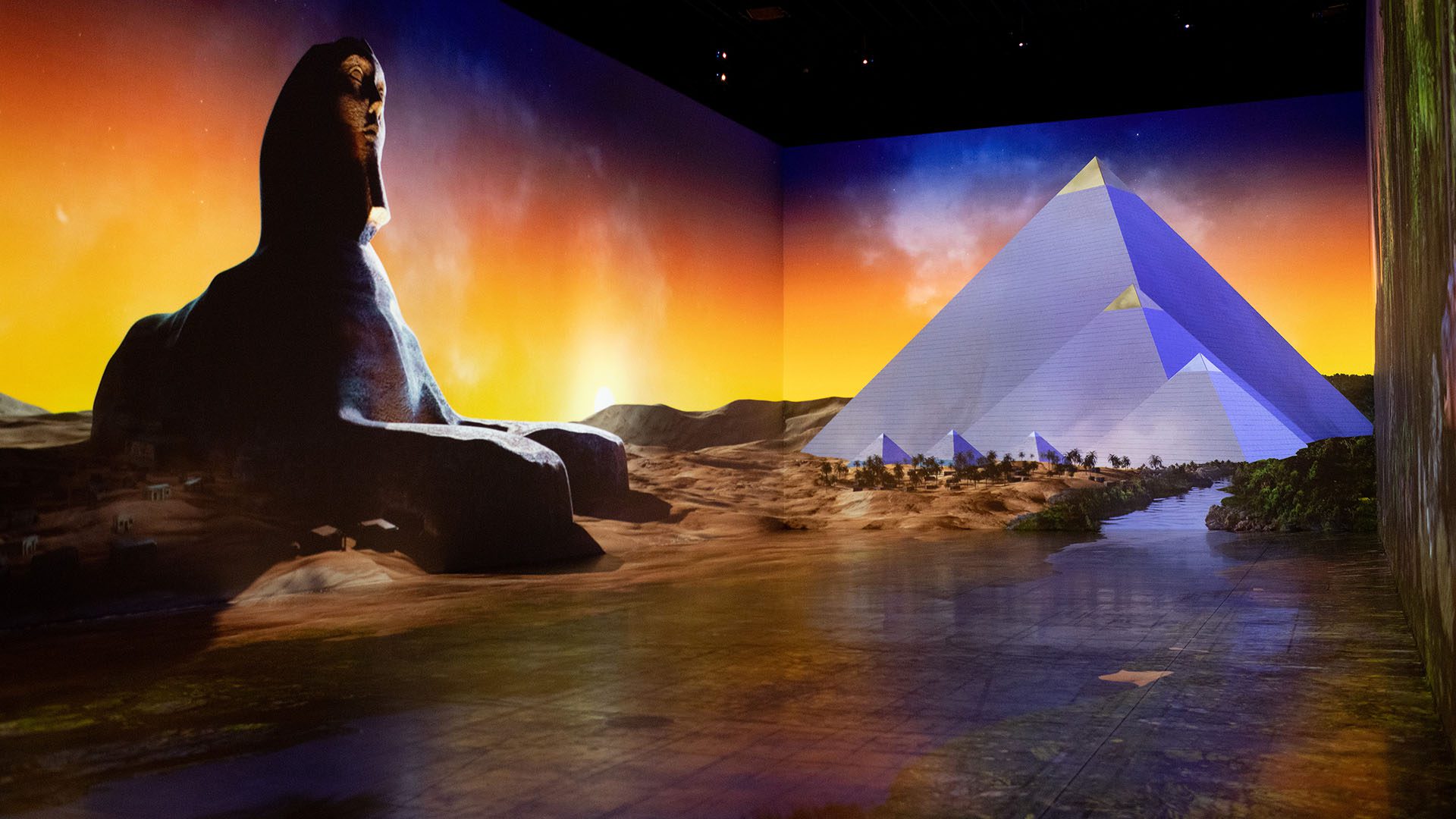 In Tutankhamun, The Immersive Exhibition, the public at Matadero Madrid was immersed 3,400 years ago to discover the temples, treasures and secrets of Ancient Egypt through different rooms: immersive, exhibition, virtual reality and augmented reality. All of them introduced you to the exhibition in a unique way.
In the immersive room, with 1,200 m2 of projection, MAD offered a unique experience through the life of Tutankhamun, a 360-degree visual spectacle with an exceptional soundtrack.
In the largest virtual reality room in Europe (50 seats with VR goggles + headset) MAD proposed a journey back thousands of years in which to immerse oneself completely in the universe of Ancient Egypt.
This room was designed for the public to interact and explore Tutankhamun's tomb. Through an augmented reality game, visitors competed with other visitors and companions.
In the exhibition areas there was information about Tutankhamun and Ancient Egypt, with an introduction to understand the period and an exhibition of original and replica pieces.
Curator and scriptwriter of the exhibition at MAD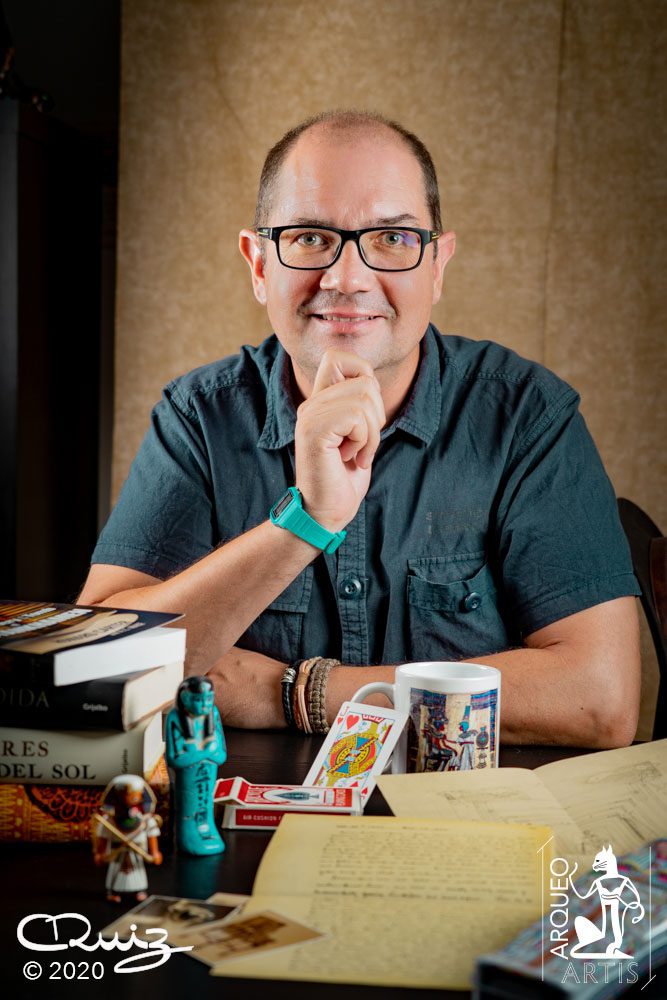 He holds a degree in Ancient History from the University of Valladolid and a Certificate in Egyptology from the University of Manchester. He has published 21 books, 15 dedicated to Egyptian culture.
He has been director of Revista de Arqueología, published more than 300 articles in magazines, participated with Javier Sierra in the project of the television series Otros Mundos (Movistar+) and he wasreporter of the television programme Cuarto Milenio.
He is the director and presenter of the programme SER Historia (SER channel), as well as the podcast Dentro de la pirámide (Podium Podcast), which is complemented on Youtube with the channel Dentro de la pirámide.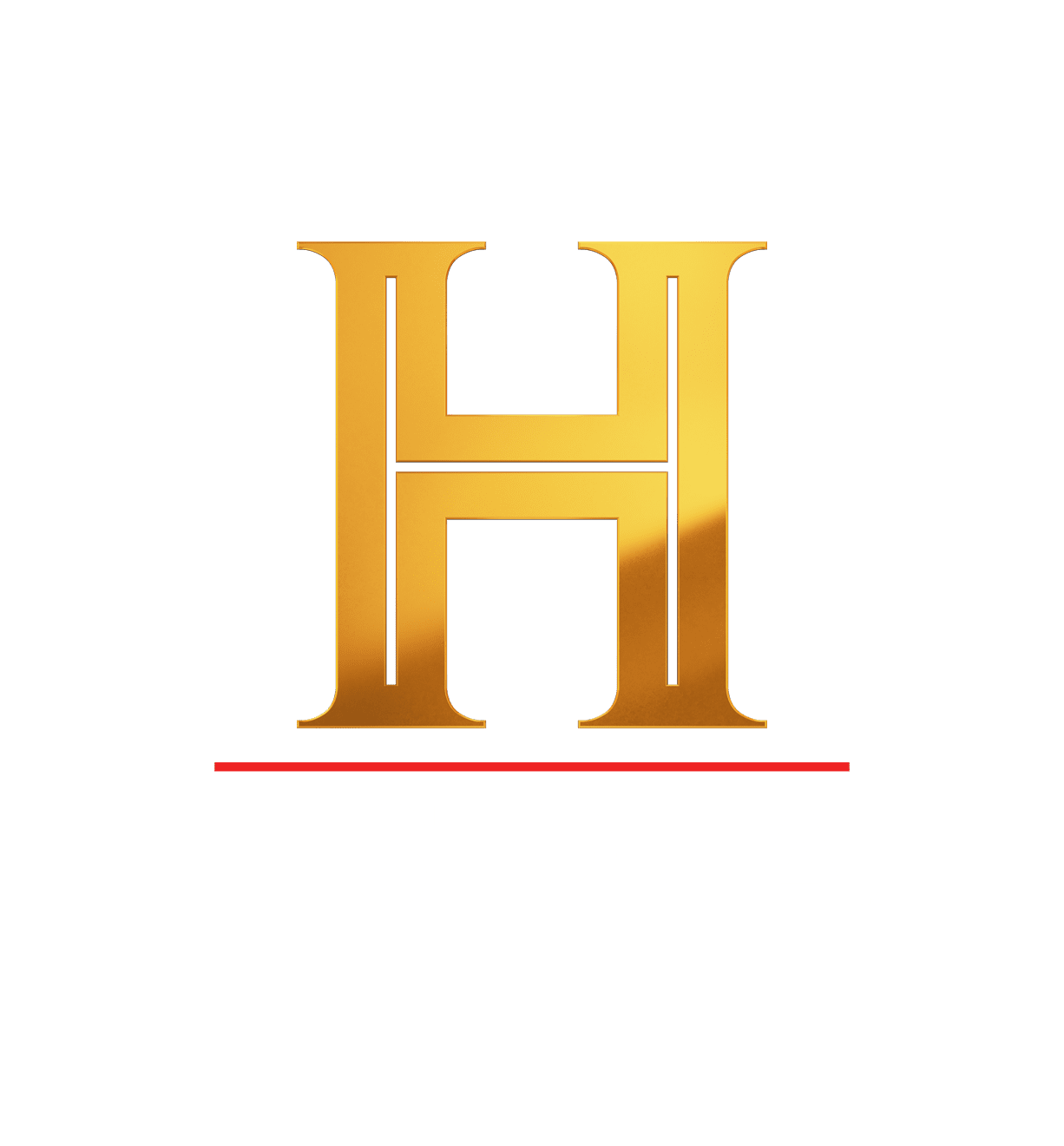 Produced by AMC Networks International Southern Europe, Canal HISTORIA, a leader for more than 10 years among pay-TV documentary channels in Spain. It offers the most prestigious and exciting documentary series on television and is committed to its own production ('Piratas en Baleares', 'Al-Andalus, el Legado', 'Encadenados') to reveal to the viewer the keys to our past.
It is distributed on the main pay TV platforms: Movistar Plus+ (82), Orange TV (55), Vodafone TV (103), Euskaltel (31), R (52), Telecable (51), CLICtv and Cable Local.